Heil - Tempstar
For Information on:
Your cooling sales season with high efficiency 16 SEER air conditioners—offering quality construction and innovative design to make these units easier to sell, install and service. And don't forget to tell customers about tax-credit eligible!
Heil- Click Here! Tempstar- Click Here!
---
Discounts on Consumer Financing to learn how you can qualify for special DISCOUNTS on pre-season consumer financing offers.
Heil- Click Here! Tempstar- Click Here!
---
Assurant Solutions Service Protection Advantage
Extended Service Agreement is an industry-proven program that will help you keep a long-term relationship with your homeowner. Sign up is easy.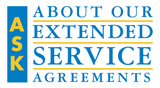 ---
For yard signs, free custom brochures, local advertising, custom marketing tools, no-cost tools to help you build value in your business including to videos-
"How to prepare for the next BIG changes
coming to the HVAC business'"
and
"How to Keep Your Competitive Edge
By Building Value in Your Business"
There is also Free Web training, On-line mentoring, Sales and Business training for all the above information and MORE

click here for Heil http://www.goheil.com/
click here for Tempstar http://www.gotempstar.com